Details on future opportunities to complete a Farmland Health Check-Up will be announced later this spring.

Details on future cost share intakes being delivered by OSCIA will be provided as funding opportunities are announced.
The Farmland Health Check-Up provides farmers with a unique opportunity to work with a CCA or P.Ag free of charge. Three key fields on your farm will be assessed to establish both baseline farm health levels, and target levels.
Assess your farm for:
Water Erosion
Wind Erosion
Tillage Erosion
Subsurface Compaction
Organic Matter
Soil Life
Soil Chemistry
Phosphorus
Nitrogen
Pollinator Health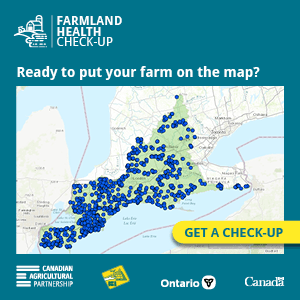 Insights regarding cover crop use, windbreak presence, and soil compaction practices in the Lake Erie Basin